Lansing Catholic High School Corks & Cuisine Benefit Gala
January 25, 2020 @ 7:00 pm

-

11:30 pm
Lansing Catholic High School Corks & Cuisine Benefit Gala
Epic will be assisting Lansing catholic with their 3rd Annual Corks & Cuisine Gala
Saturday, January 25th @ 7 PM
Savor local flavor during this amazing event for Lansing Catholic High School.  We are excited to announce the 2020 Lansing Catholic Corks + Cuisine food tasting event. Let's gather to enjoy delicious samplings of food and drink from area eateries while enjoying the fun activities, great music, and live auction all in support of LCHS.  In our third year, we continue the tradition of a casual, fun-filled evening for our Catholic community to socialize, celebrate and raise funds for our high school.
Get your friends together and don't miss your chance to eat, drink and mingle while you experience the ultimate food tasting event all in support of Lansing Catholic High School.  You DON'T want to MISS this!!  Must be 21 years of age or older to attend
WHAT is the most anticipated event in town…2020 Lansing Catholic Corks + Cuisine
WHEN the fun begins…January 25, 2020— 07:00 PM – 11:30 PM
WHERE the action is happening…Lansing Catholic High School–Gymnasium, 501 Marshall Street, Lansing, MI 48912 United States
WHO has all the info…Event Coordinator, Paula Wilcox 517-267-2121 | paula.wilcox@lansingcatholic.org
HOW to join the celebration…Online Ticketing and Auction Bidding–visit https://handbid.app.link/2020corkscuisine
BEFORE ARRIVING TO THE EVENT…Important Information!  We are excited to tell you that our event has gone mobile!  Corks + Cuisine 2020 will be using HANDBID, a mobile ticketing and silent auction platform that allows you to purchase your events tickets and bid from your smartphone.  Save time at check-in by getting setup and start bidding BEFORE YOU ARRIVE!  Click here for more information.
THIS YEAR'S EVENT PROCEEDS WILL BENEFIT OUR SCHOOL LIBRARY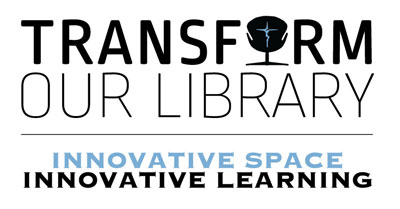 Be a part of the transformation!
It's time for the Lansing Catholic High School library to become an integral and valued part of every student's experience. We want to create a vibrant academic hub and modern learning environment on our campus for 21st century students. The library transformation features diverse study space options, including an array of tables, chairs, study carrels, bench nooks, and flex seating, as well as collaborative group study rooms.